This is a short story about a long journey. It is about a of which the journey started in 2013 if I am not mistaken. In that year, we decided to link the RATIO case-control study to the data from the Central Buro of Statistics (CBS) in the Netherlands, allowing us to turn the case-control study into a follow-up study.
The first results of this analyses were already published some time ago under as "Recurrence and Mortality in Young Women With Myocardial Infarction or Ischemic Stroke". To get these results in that journal, we were asked to reduce the paper to a letter. WE did and hope we were able to keep the core message clean and clear: the risk of arterial events, after arterial events, remains high over long period of time 15+ years) and remain true to type.
Just last week (!) we published another analyses of the data, where we contrast the long term risk for those with a presumably hypercoagulable blood profile to those who do not show a tendency to clotting. The bottom line is that, if anything, there is a dose-response between hypercoagulability and arterial thrombosis for ischemic stroke patients, but not for myocardial infarction patients. This is all in line with the conclusions on the role of hypercoagulability and stroke based on data from the same study. But I have to be honest: the evidence is not that overwhelming: the precision is low, as seen by the broad confidence intervals. And with regard to the point estimates, no clinically relevant effects seen. Then again, it is a piece of the puzzle that is needed to understand the role of hypercoagulability in young stroke.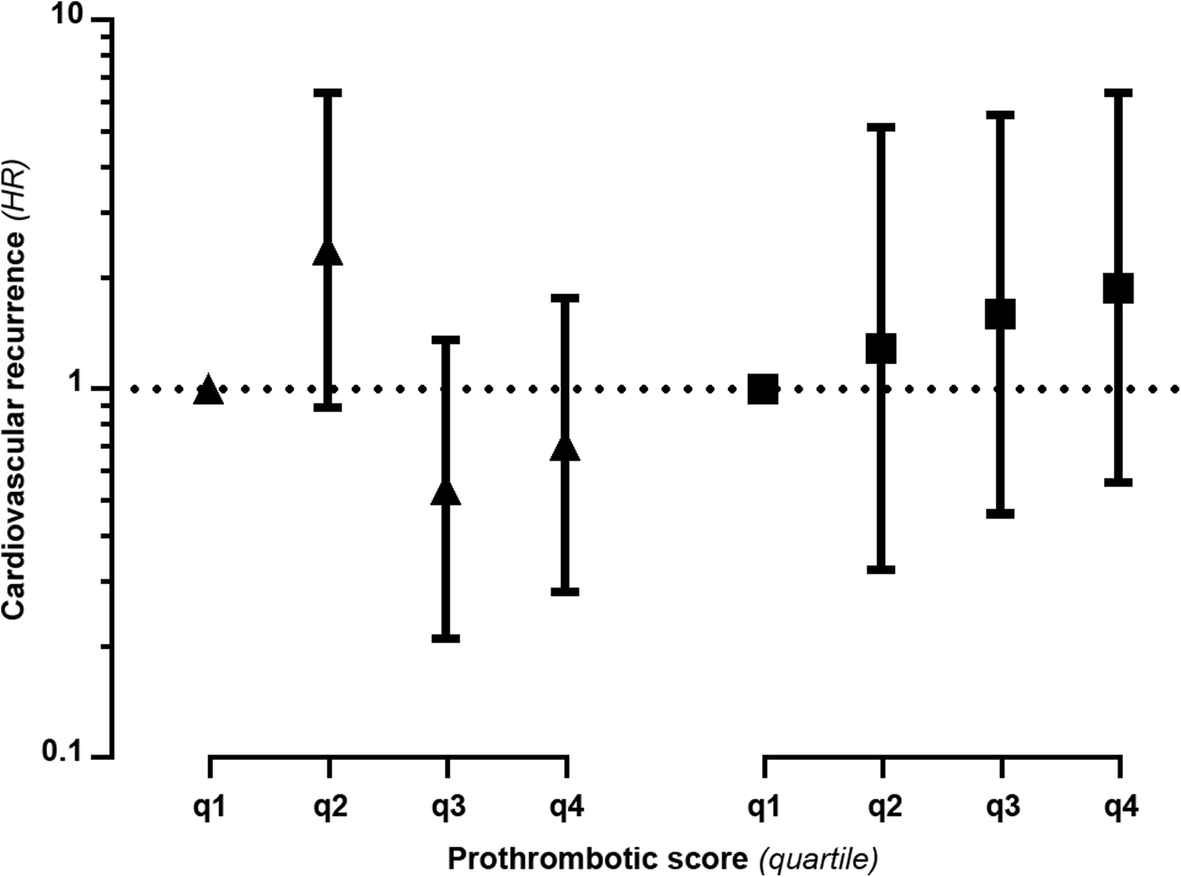 There is a lot to tell about this publication: how difficult it was to get the study data linked to the CBS to get to the 15 year follow up, how AM did a fantastic job organizing the whole project,  how quartile analyses are possibly not the best way to capture all information that is in the data, how we had tremendous delays because of peer review – especially in the last journal, or how bad some of the peer review reports were, how one of the peer reviewers was a commercial enterprise – which for some time paid people to do peer review, how the peer review reports are all open, how it was to get the funding for getting the paper not locked away behind a paywall.
But I want to keep this story short and not dwell too much on the past. The follow-up period was long, the time it took u to get this published was long, let us keep the rest of the story as short as possible. I am just glad that it is published and finally to be shared with the world.
Pre-prints start to sound better and better…